He suffered from Neuroendocrine Tumor
6/30/2017 11:03:09 PM
He suffered from Neuroendocrine Tumor, with metastasis in bones of Lumbar Spine. Sacrum, presacral region, coccyx, anal canal and rectum. Operated in 2013 in USA. It was a massive surgical intervention, his rectum, anal canal was removed along with coccyx and part of affected sacrum and a bag installed to collect faecal matter. Since then he was under anticancer drugs till the time he came to get healing prayers. 385-L, Model Town, Ludhiana at Guru Amar Dass Rog Niwaran Kendre in Feb, 2016.
His physical condition was critical, low Hb, swelling in legs, arms, critical low sodium, skin problems, breathing problem like asthma. Could not stand and felt very weak. He left the medicine and he was feeling better and till now he is doing very well. Very active, relaxed and happy. Otherwise this disease does not have remissions. This is certainly a miracle of prayers. From his appearance it looks that he doesn't have any such serious and debilitating and incurable cancer. This is his condition in June 2017.
Although there are many kinds of NETs, they are treated as a group of tissue because the cells of Neuroendocrine tumors (NETs) are neoplasms that arise from cells of the endocrine (hormonal) and nervous systems. Many are benign, while some are malignant. They most commonly occur in the intestine, where they are often called carcinoid tumors, but they are also found in the pancreas, lung and the rest of the body.
these neoplasms share common features, such as looking similar, having special secretory granules, and often producing biogenic amines and polypeptidehormones.
NETs are believed to arise from various neuroendocrine cells whose normal function is to serve at the neuroendocrine interface. Neuroendocrine cells are present not only in endocrine glands throughout the body that produce hormones, but are found in all body tissues.


Paramjit Singh Khatra, aged 75 years
Preet Farm House, Jhameri Road,
VPO- Lalton Kalan, Distt. Ludhiana.
Ph:97789 09173

Medical Reports
Squamous cell carcinoma vocal cord
6/23/2016 10:52:50 PM
His disease was diagnosed in June 2015 in PGI, Chandigarh. He had all the problems related to the tumour. He was unable to speak. He couldn't lie straight on bed or take side turn while sleeping in bed. He was unable to speak to anyone on phone also. His voice would be inaudible and very slow. He had to put force while talking to people. His life was very upset. He started coming to Ludhiana healing camps from June 2015 and after every few days he would come and stay here at Guru Amardass Rog Niwarn Kendre, Ludhiana .He was better and relieved of the problem with out any medical help. He did not go the hospital instead he kept attending the healing camps, in Sep. 2015 and March 2016 at Ludhiana.He is absolutely fine. He is enjoying normal health and comes to thank the mission quite often. And he is convinced that only Guru had saved him for agonizing life. His wife and children are very happy with wonderful relief.


Sh. Satish Sachdeva (age 61 years)
S/o Sh. Murli Dhar
New Housing Board, Karnal.
Ph : 9729364661

Medical Reports
Cancer throat with metastasis in cervical lymph nodes
6/23/2016 10:51:09 PM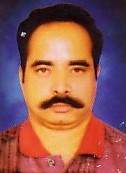 He developed cancer throat with metastasis in cervical lymph nodes in May 2014. He was operated in CMC, Ludhiana, chemotherapy and radiotherapy were given. In the mean time he came to know about the healings at Sarab Rog Ka Aukhad Nam Mission, at Ludhiana. He started coming to the healing camps there. He did not complete advised cycles of chemotherapy and he started feeling better vey quickly. He often comes to Ludhiana to pay obeisance at the mission. He feels happy and relaxed. He is fully cured from his cancer.

Sh. Satish Kumar Sethi (age 51 years)
S/o Sh. Gyan Chand
H.No, 961 Gali no1, Rane Ganj Road. Moga
Ph : 9781205232

Medical Reports
Sqamous cell carcinoma tongue
6/23/2016 10:29:23 PM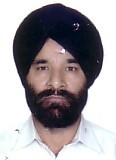 It was diagnosed in Oct. 2015, he was unable to swallow anything solid and used to take only liquids. This diagnosis made him very sad and depressed during that time she met MS. Bimla Kumari , a senior member of the Sarab Rog Aukhad Nam Mission . Ludhiana. She very strongly advocated to him to join the healing sessions at 385-L, Model Town, Ludhiana. That was the turning point in his life. He started getting better from the very first day and he started eating normal food and he was very happy and confident that he will get better without any cancer therapy. At that time the doctors had advised him to get the MRI and operation done as quickly as possible. He decided against any medical intervention. During that time he met Dr. Balwant Singh, who encouraged him to be regular in prayers and can get cured without any medicine. Within 10 days, he was feeling normal and till May 2016, he is looking hale hearty and absolutely normal. He tells other to join the mission and get well quickly. He is related to one of the senior mission members of Canada unit, S, Ranjit Singh Panesar. And S.RS Panesar had told about his recovery to the other members of the mission.

S.Dalbir Singh Matharu (age 53 years)
S/o S. Bachan Singh
103 Vishal Nagar,
Pakhowal Road, Ludhiana.
Ph : 9872631147

Medical Reports
Squamous cell carcinoma of right alveolus and buccal mucosa.
6/23/2016 10:27:33 PM

In May 2015 the dental doctor found the suspected growth to be cancerous and which was confirmed from PGI Chandigarh. He was operated in June 2015 and that was followed by 30 cycles of radiotherapy. Then in Feb 2016, the doctors in PGI , Chandigarh confirmed to him that cancer had reappeared and had spread to the jaw on anterior side and there was large swelling on right cheek with small ulcer with oozing fluid. The doctors had recommended the second operation. He had become very weak from the earlier treatment. He was feeling helpless and did not want operation and luckily he could know from some body that many patients had been cured at healing sessions at 385- L, Model Town, Ludhiana under the guidance of Sarab Rog Ka Aukhad Nam Mission. He took for two days leave and joined the healing sessions at Ludhiana. He found amazing relief in two days time. Then he came back again in May 2016, on one month leave. He was feeling further unbelievable relief. He consulted a cancer specialist at Ludhiana and he also confirmed that cancer had been cured. The relief was confirmed by a cancer specialist of Ludhiana in June 2016. The further progress could be watched and there was no need any intervention now.
He has set a new standard of relief in shortest possible time. His entire family is enchanted and is very happy with sudden unexpected relief.

Sub Inspector S. Jaspal Singh Jabbal PPS( age 53 years)
S/o Late S. Kuldeep Singh,
Cinema Road, Sunam Distt. Sangrur
Ph : 94174 49149

Medical Reports
Pappillary serous cystadenocarcinoma of both ovaries
3/17/2016 9:11:12 PM

Pappillary serous cystadenocarcinoma of both ovaries with massive ascites

She started having pain abdomen, bloated stomach for few months, on investigation at Rajindera Hospital, Patiala the diagnosis was made. She was put on chemotherapy, she felt better and on fourth dose she became very weak and became bed ridden. In the meantime, some of her close relations had told her about Sarab Rog Ka Aukhad Nam Mission. She started attending healing sessions at Ludhiana and had attended the two 5 day healing camps in 2015 at Ludhiana. On going back home, she started reciting prayers and stopped all medications. She grew better and healthier day by day. Her health improved and the collection of fluid in the abdomen disappeared. The doctors had advised her operation after she got better from serious side effects of chemotherapy. She did not need any operation or drugs for her treatment. She attended the healing camp at Gurdwara Sarabha Nagar in March 2016, and announced her wonderful recovery. This is another proof of the healing power of gurbani.

Papillary serous cystadenocarcinomas are the most common form of malignant ovarian cancer making up 26 percent of ovarian tumours in women aged over 20 in the United States.As with most ovarian tumours, due to the lack of early signs of disease these tumours can be large when discovered and have often metastasized, often by spreading along the peritoneum

Pritam Kaur ( age 65 years)
W/O S. Gurmail Singh
Vill. Akhara, Distt. Ludhiana
Ph : 92172 90171

Medical Reports
Acute Lymphoblasic Leukemia causing erosion of bones
11/3/2015 8:47:24 PM
Acute Lymphoblasic Leukemia causing erosion of bones of hip joint and shoulder joint were relieved with prayers without surgical intervention.
About 4 years back, he started having fever, body ache, every now and then. With the course of antibiotics, there was no improvement and his health continued to get worse. His Hb became very low and he fainted. Then his final diagnosis was made which was blood cancer- ALL. Chemotherapy and radiotherapy were given. As side effects of chemotherapy his bones of hip joint and shoulder joint got degenerated . He could not put weight on hip joints and could not squat on floor and could not extend his arms at shoulder joints. He was operated to fix his hip joint. He was disabled and was depressed. He was assured that his blood cancer was curable. He had completed his course of treatment. Bone marrow transplant was further required and in the mean time he started attending the healing sessions of Sarab Rog Ka Aukhad Nam Mission, Ludhiana. The complete turn around came about in a few months. At present in Oct 2015, his health is fine and he can sit on floor and use his both arms as usual. He and his family are very happy.

Acute Lymphoid Leukemia- ALL is a type of leukemia that starts from white blood cells in the bone marrow, the soft inner part of bones. It develops from cells called lymphocytes, a type of white blood cell central to the immune system, or from lymphoblasts, an immature type of lymphocyte.

Acute lymphoblastic leukemia invades the blood and can spread throughout the body to other organs, such as the liver, spleen, and lymph nodes. But it does not normally produce tumors as do any types of cancer. It is an acute type of leukemia, which means it can progress quickly. Without treatment, it can be fatal within a few months.

Younger patients tend to have a better outlook

Ekjot Singh Dhaliwal (age 28 years)
S/o S: Gurmail Singh Dhaliwal,
10 Shakti Nagar, Pakhowal Road,
Ludhiana.
Ph : 9501091920

Medical Reports
Hepatocellular Carcinoma developed after Hepatitis C infection
11/3/2015 8:26:25 PM
Hepatocellular Carcinoma developed after Hepatitis C infection- Cured in shortest possible time. Super power of Gurbani had shown its magic in two hours.
He was diagnosed to be suffering from Hepatitis C in 2004. He was put on antiviral treatment and he was under the care of the doctors in USA. In March 2015, the liver function tests were done and even biopsy was done and it was repeated after one month. He was found to be suffering from Cancer liver. He was admitted in the hospital in USA, was given the required treatment and his condition was very criticall He required pain killer injection three times a day. S. Baldev Singh Parmar prayed with him and he was made to sing prayers for nearly two hours. After which he had sound sleep for two hours. This sleep was rejuvenating. The super power of Gurani had shown its magical cure. When he got up he felt absolutely fit and healthy. The MRI done after that showed healed liver. He was fit enough to travel to India. In India scan showed no problem with liver. Mild jaundice, no ascites, liver and spleen were not palpable on physical examination. His appetite is normal and he looks normal. He is showing constant improvement in healing sessions which are being held regularly at 385 L Model Town Ludhiana, Guru Amar Dass Rog NIwaran Kendre.

Hepatocellular Carcinoma or HCC is liver cancer. The liver is made up ofdifferent cell types. However, liver cells (hepatocytes) make up 80% of the liver and are the primary source (90%-95%) of liver cancer. Scaring of the liver caused by cirrhosis is a primary risk factor for liver cancer. Cirrhosis may be caused by viral hepatitis, primarily hepatitis B and hepatitis C, alcohol abuse, hemochromatosis, certain autoimmune diseases of the liver, and other diseases that result in chronic inflammation of the liver.
1. Easy bleeding or bruising
2. Persistent or recurring yellowing of your skin and eyes (jaundice)
3. Intense itching
4. Loss of appetite
5. Nausea
6. Swelling due to fluid buildup in your abdomen and legs
7. Problems with concentration and memory

Malkit Singh Mokwil (age 53 years)
1 South Oakline Ave
Runnmade, NJ 0725 USA
Ph : + 1 856 503 9158

Medical Reports
Adenocarcinoma caecum, Ileum, part of ascending colon
10/20/2015 8:01:54 PM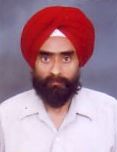 He started suffering from pain abdomen, vomiting, loss of appetite in 2009. On investigation, it was found he was suffering from adenocarcinoma caecum, ileum, part of ascending colon. It was mucin secreting carcinoma. He was treated by surgery and chemotherapy and he remained normal for three years. The cancer reappeared in the worst form in 2013. He was given full treatment of chemotherapy without any relief. He became very weak and was unable to walk to the bathroom even. He was unable to identify his own people. At that stage in Feb. 2015, he met Dr. Balwant Singh at his home who advised him to attend the healing camp and attend regular healing sessions at Ludhiana. Now the complete transformation has set in. He is absolutely fine and is serving the congregations at the healing sessions. His abdomen is stony hard on examination. He doesn't have any symptom otherwise his condition is diagnosed as psedomyxomaperitonei- a very serious terminal condition. With Guru's blessing he is normal.
Pseudomyxomaperitonei (PMP) is a clinical condition caused by cancerous cells (mucinous adenocarcinoma) that produce abundant mucin or gelatinous ascites.
[1] The tumors cause fibrosis of tissues and impede digestion or organ function, and if left untreated, the tumors and mucin they produce will fill the abdominal cavity. This will result in compression of organs and will destroy the function of colon, small intestine, stomach, or other organs. Prognosis with treatment in many cases optimistic,
[2] but the disease is lethal if untreated, with death by cachexia, bowel obstruction, or other types of complications.
This disease is most commonly caused by an appendiceal primary cancer (cancer of the appendix); mucinous tumors of the ovary have also been implicated, although in most cases ovarian involvement is favored to be a metastasis from an appendiceal or other gastrointestinal source. Disease is typically classified as low- or high-grade (with signet ring cells). When disease presents with low-grade histologic features the cancer rarely spreads through the lymphatic system or through the bloodstream.

Paramjit Singh Jande(age 49 years)
905/8 St no 16D, Punjab Mata Nagar,
Ludhiana.
Ph : 94176 95410

Medical Reports
Adenocarcinoma Lung affecting multiple nodes confirmed in TBNA and EBUS
11/6/2014 8:21:39 PM
Adenocarcinoma Lung affecting multiple nodes confirmed in TBNA and EBUS, cured in shortest possible time.

She started to have blood in sputum about 3 years back on rising from the bed in the morning. Then blood appeared in throat secretions most of the time. She took homoeopathic medicine for some time without any relief. But her problems had increased. She used to feel pain in right side of chest and it would feel like needle pricks. She would feel pain in the mid chest and breathless some time. Then in PGI Chandigarh Hospital, Transbronchial Fine Needle Aspiration Cytoloy was done on 6/6/2014. [ TBNA] Nodes at 4R, 7, 10R, of the lung tree were tested which were found positive for Adenocarcinoma lungs- cancer lungs . She was very sad to know about it. She has firm faith in Gurbani. She thought of taking the help of Gurbani only. She knew there is no other option for her. She came to attend healing sessions at Ludhiana from 7/6/2014. She took guide book and started reciting shabads for the maximum time. She felt better and was looking normal. Her prayers were answered , then again TBNA smears EBUS 4R [ Endobronchial ultra sound guided] was done on 22.8.14 in PGI. The report of the specimen was received on 26/8/2014. It showed no malignant cells in any smear. She does not have symptom since then and she attended the 5 day healing camp in Sep 2014 at Ludhiana. She and her husband thanked the sangat for relief. This sort of relief is not possible. Let us say it is not long time for the relief. Even this much relief is not possible with any therapy, only God can do it.

Mrs. Nachhatar Kaur (age 60 yrs)
w/o S. Manjit Singh
259/5 Adarsh Nagar,
Doraha Distt. Ludhiana.
Ph : 94635 81206

Medical Reports
Meningioma meningothelial involving left sphenoid bone
11/6/2014 8:03:30 PM
Meningioma meningothelial involving left sphenoid bone, left optic nerve compression, left frontal bone. ----Much relieved with prayers.
She started having left sided headache of moderate intensity about 7 years back and it started after abortion of a baby. She took medication for that within one year the headache became unbearable and left eye ball started protruding with impaired vision. There was photophobia also. There was complete loss of vision by 2012. She was operated in May 2013 which resulted in paralysis of right side of the body. There was the loss of memory, loss of speech and impaired hearing. She was unable to walk and had to be lifted. In this condition she was brought to the healing sessions at Ludhiana. It was surprising for the attending doctors to see her constant improvement. She can walk with support. Her hearing is normal and memory loss has recovered. There is no sign of toxemia of malignancy. Her recovery defies all explanations. She can speak a few words. Her recovery is continuing.
Meningioma comprises about one fourth of all primary tumors of the central nervous system (CNS). It is the most common primary intracranial neoplasm and the most diversified in histologic patterns among all primary tumors of the CNS. Meningiomas, as defined by the World Health Organization (WHO), are "meningothelial (arachnoid) cell neoplasms, typically attached to the inner surface of the dura mater," and these tumors fall into WHO grades I, II, and III.

Mrs. Jasjit Kaur (age 30 years)
w/o S. Harpal Singh
143 L, Model Town
Ludhiana.
Ph : 88725 00812 , 94635 65143

Medical Reports
Cancer Tongue cured in a short time
11/6/2014 7:51:03 PM
About 4 years back from now, in 2010, she developed bleeding from oral cavity and blood was bright red and fresh. It continued for few days without any respite. That would happen all the time when she eat something. There was no pain or any other symptom. She was worried and started attending the mission programs and consulted the doctor of the mission. The doctor told her she got bleeding mass in the middle of tongue and that must be removed and tested without delay. And she consulted the surgeon who found the growth on the surface of the tongue about 3 cms from the tip.He had strong doubts that could be a Malignanat tumor of mobile tongue, As the tongue is the most common site of intraoral cancer. She was reciting prayers during surgery and she found that there was not much bleeding during the surgery. And she was completely cured and she did not get the report of biopsy as she was normal and bleeding did not recur. She is enjoying the normal good health at her age of 56 years.
Malignancies of the tongue represent one of the greatest management challenges for the head and neck oncologist because of the adverse effects of treatment on oral and pharyngeal function, the eventual quality of life, and the poor prognosis of advanced disease. Because of their location, routine detection is possible early in their presentation. Early on, by mimicking the common presentation of benign oral cavity pathology, delay in diagnosis is also all too frequent. The unique behavior of these tumors requires vigilence and aggressive management to minimize the risk of locoregional spread.
Squamous cell carcinoma is by far the most common malignancy of the tongue, typically having 3 gross morphologic growth patterns: exophytic, ulcerative, and infiltrative. The infiltrative and ulcerative types are observed most commonly on the tongue.
What was the node which bled so profusely is a mystery and such benign masses are not encountered. It was not inflammatory and possibility of malignancy can't be ruled out. This is surprising relief and which can't be explained. This is not the first such case we have such miracle like relief earlier also.

Mrs. Harpal Kaur (age 55 years)
w/o S. Gurbax Singh
1493-D, Model Town Extension,
Ludhiana.
Ph : 9988549963

Medical Reports
Cancer Cervix with spread in the adjoining structures from 2010
1/19/2014 10:14:42 PM
Cancer Cervix with spread in the adjoining structures from 2010[ stage 11b]
Anal strictures developed during radiotherapy and drainage bag was given. Cholelithiasis operation could not be done and outside drain for bile was done. With chemotherapy in 2012, she developed deep vein thrombosis and RVF. She was told, nothing could be done to help her. Feels good, with Gurbani healing in one month from November 2013.

She had developed cancer cervix, about 3 years back. She was given radiation and that resulted in damage to the rectum and her bowel motions were stopped. She was provided with external drainage with a bowel bag. For one year, she did not have any treatment. It was found the tumor had spread and she was advised chemotherapy for 16 cycles in 2012. After 3 cycles, her left lower limb got swollen due to damage to her lymphatic system. She developed gall bladder problem and operation could not be done. But drain for the bile fluid was fixed on her chest. She just wanted to die and could not face so many problem with no solution in sight, in spite of the treatment from all the good hospitals. She was quite upset and felt miserable with the problems. Then her daughter looked up in the internet and learnt about Gurbani healing. Then she joined the mission healing sessions at Ludhiana. The complete transformation had set in.
She is confident and meets all the people who come to see her. She is very happy. What else can any one do for her desperate situation? This is greatest service that could be done at her stage. We are deeply obliged to the Grace of Guru Nanak for helping us to do this job appropriately.

Mrs. Amarjit Kaur (age 60 years)
w/o S. Jaspal Singh,
Vill. Kamalpura, Jagraon,
Distt. Ludhiana.
Ph : 9592342003

Medical Reports
Cancer Pancreas with metastasis in the transverse colon, liver and spleen
1/19/2014 10:13:39 PM
Cancer Pancreas with metastasis in the transverse colon, liver and spleen with no hope of recovery doing fine.
He had sudden pain abdomen at night and in the morning there was vomiting also. The doctors found, he had jaundice and told him that should recover by itself. But after a gap of 3 weeks, the same problem recurred. On examination, it was due to small tumor in the pancreas and doctors decided to remove the tumor. The operation was done in Oct 15, 2013 in Newzealand. The doctors clarified to him that tumor could not be removed as it had spread all around into the intestine and blood vessels also. Then he learnt about the Sarab Rog Ka Aukhad Nam Mission, Ludhiana. He contacted Dr. Balwant Singh on phone and then he decided to visit India and Ludhiana for the super treatment of Gurbani healing. In the mean time he had lost about 14 kgs of weight. He reached India on November 28, 2013 and he joined the healing sessions regularly from November 29, 2013. Now his appetite has become normal, he is feeling good and had gained weight. The color of urine and jaundice had decreased. The doctor attending on him did not want to put up the case for the world community to know about the super cure. He showed keen interest to show to the world, what the grace of Guru Nanak can do for any body. One has to submit to Guru to get all the benefits. Every body is very happy with the fast unexpected recovery. When he came was very upset and within a few days he told everybody that he will to his country when is absolutely healthy.

Narinderpal Singh (age 60 years),
34 Reding Street, Takanini,
Auckland 2112, New Zealand
Ph :006492793616.
Ph : 8568900485 ( India Contact )

Medical Reports
Giant Cell carcinoma of the left tibia and knee
1/19/2014 10:12:42 PM

Giant Cell carcinoma of the left tibia and knee from the last 4 years completely cured.
About 4 years back, she got an injury on her left leg and that resulted in swelling over the knee. Investigation detected that was because of bone cancer of highly dangerous type, which could lead to early death. His father did not have money and he had to sell his house to collect around Re. 2.50 lacs for her knee surgery. It all happened about three years back. But the disease reappeared again after a gap of few months. It was very painful, in spite of pain killers there was no relief. The life was miserable and she had lost hope of her survival. And day by day she was getting worse. Some body told her about the healing power of Gurbani and directed her to join the healing sessions at 385-L Model Town, Ludhiana held by Sarab Rog Ka Aukhad Nam Mission. She is not educated and could not read or write any language and had not gone to any Gurdwara in the past. She was told to recite any line of Gurbani which she could remember by heart. She learnt the Gurbani herself and started doing recitation at her home. She was interested to join the sangat at the mission meetings as her home is in Haibowal and she could not afford the cost of travelling. With Guru Nanak' s grace, she felt empowered and developed deep faith and she was feeling better very quickly with each passing day. She was completely relieved of her problems. After she developed unbounded faith in
Gurbani during mid 2013, then some philanthropist donated money to amputate the wasted left lower leg. She was provided with artificial leg also. She relates all this help to the blessings of Guru Nanak. She is completely normal and is not taking any medicine from the last 8 months, She is amazed with the miraculous relief of her incurable disease.

Monica (aged 22 years)
D/o Sh. Ramesh Kumar,
Haibowal
Ph : 9646600547

Medical Reports
Cancer Stomach (Leiomyosarcoma high grade)
5/30/2013 4:08:26 PM
Cancer Stomach (Leiomyosarcoma high grade) Fully cured since 1997. Mr. Amar Singh is an exceptional case of cure of Cancer Stomach. He had his major surgery done in 1997 at Dayanand Medical College & Hospital, Ludhiana. Photocopies of the biopsy report and the type of operation done can be verified from testimonials. His stomach and part of duodenum and spleen were removed. The biopsy report says there was no free resected edge. It implies that total tumor mass was not removed. The survival is difficult in such cases. There could be nutritional deficiencies and easy infections. His health is absolutely normal and he is in a better state of health for his age. He has been cured. He is regular in his prayer meetings held everyday in the mornings.

Regular attendance is very helpful for maintaining permanent relief.

S. Amar Singh
242 -BX,Model Town Extension Ludhiana
Ph: +91-161-5017681

Medical Reports
Multiple Myeloma
3/26/2013 9:01:15 PM
A Multiple Myeloma was diagnosed at Oswal Cancer Hospital, Ludhiana only in 2002. He is baptised Sikh and was regular in prayers. He came in contact with the mission and had joined prayer sessions and had attended 5 day Rog Niwaran Camp [Healing Camp] at Ludhiana in 2003. He was fully cured. He is feeling normal now, he says that his blood is being formed, his appetite has improved, he could not sleep with the medicines earlier, now he sleeps without any medicine and he is a lot better. He was inspired by the story of Vasu Bhardwaj in the local newspaper.

S. Paramjit Singh Walia
4745/B-23, Shivaji Nagar,
Samrala Road, Ludhiana
Ph : +91-161-2700297, 0161 5089412
Fast Growing Pituitary Tumour
3/26/2013 8:53:39 PM

A fast growing pituitary tumour was diagnosed and she was given the date for operation in PGI Chandigarh. She did not need any operation and she was cured in less than 5 days in the healing camp. She is normal for the last 12 years.

She had developed severe headache suddenly in Dec1991,while she was working at her office at PAU Ludhiana. Then she was thorougly investigated at DMC, Ludhiana PGI Chandigarh, some of the reports are being attached. She attended the Healing Camp [Rog Niwaran Camp] at Ludhiana in March 1992.She gave us in writing the copy is attached. She was to be operated in PGI and she never needed an operation. She continues to be normal till today. This cure is remarkable it was a surgical problem and was cured without knife.

Mrs. Reeta Garg
#370D, Bhai Randhir Singh Nagar,
Ludhiana .
Ph : +91-161-2451370

Medical Reports
Cancer Gall Bladder Stage 4 with metastasis in Liver - 7 months.
3/26/2013 8:43:15 PM

Completely recovered in less than 4 months.

He had his treatment in the form paracentesis and number of cycles of chemotherapy. There was no sign of recovery. His sister, Mrs. Bhupinder Kaur from Surrey, BC Canada had strongly advocated and insisted him to get help from Sarab Rog Ka Aukhad Nam Mission, Ludhiana. She had told him so many cases of cancers and other incurable diseases that had been cured in healing camps held there by the mission.

He got arranged one healing session in his home in Rangian in the morning. The group of missionaries prayed for him at his home by his bed side. He was found lying on ground in a very serious condition. His abdomen was seen bloated like a balloon and filled with watery fluid. He started recovering on that very day. He attended healing sessions at Ludhiana during this time. At present he is 90% cured. He is normal and one cannot make out that he had suffered from such a serious disease. This healing is beyond any imagination. Healing power of Gurbani is beyond match or calculations.

S. Gurmel Singh (age 57 years)
Village: Rangian, PO. Dehlon,
Distt: Ludhiana
Ph: 9815373244, 0161 2851714

Medical Reports
Extensive and wide spread recurrence of Breast Cancer with metastasis
3/26/2013 8:39:53 PM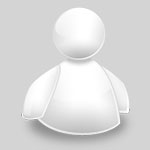 Extensive and wide spread recurrence of Breast Cancer with metastasis in bones and liver after 18 years of operation and chemotherapy.

Got completely cured with magical super power of Gurbani. Manju Anand age 66 years [Name changed] who is a resident of Canada was in acute agony; pains in bones, lack of appetite, weight loss and lack of sleep, that had made her remaining span of life unbearable. Any body in her place would like the end to be sooner than delayed one. In a foreign country, the domestic help is not available so she had decided to go back to the country and spend the rest of life there. We met them in Canada in Dec, 2008 and helped her in doing prayers for about 10 days constantly. The effect of prayers was immediate she felt better within one day of prayers and had shown steady relief in the following days. She was motivated herself and she took up prayers for 5 to 6 hours daily. In August, 2009 she is absolutely normal. She eats normal food, energetic, sleeps normal and very happy. Clinically she is cured, not only the symptoms are relieved but her body weight and hemoglobin are normal. The bone scans and other tests denote the presence of metastasis and no change from the earlier ones!

As doctors, should we condemn her to chemotherapy and pain killers? If we do so what do we expect from these drugs? The medical information is not the ownership of the concerned oncologists only for that matter any lay man can have the adequate information through very useful search engines. So on record, the depiction of such cures are not seen any where and I am also a doctor of internal medicine I have not known any such case who got relief in spite of the constant spread of the tumor. We have three similar cases who had complete relief but MDCT scans continue showing wide spread metastasis.

So certainly this is the manifest power of the Creator or God which can be seen through these healings.